Charge Banking
Here will explain how to top up your JDB bank account with Banking.
For more information about JDB bank account banking and T2PAY account mechanism, please refer to "T2PAY Account page instruction 1 (Balance information) page."
1. Access the "Banking・Charging" page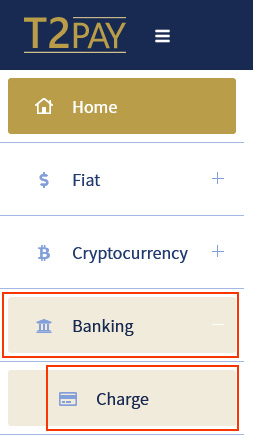 After logging in, click "Banking" > "Charge" on the left menu.
2. Input charge amount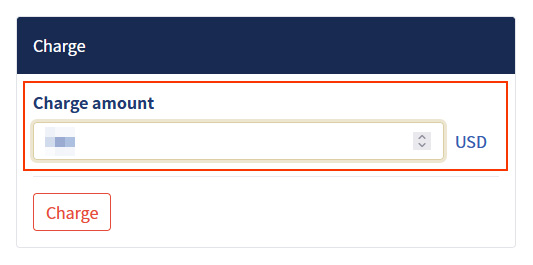 Input the amount to charge.
3. Charge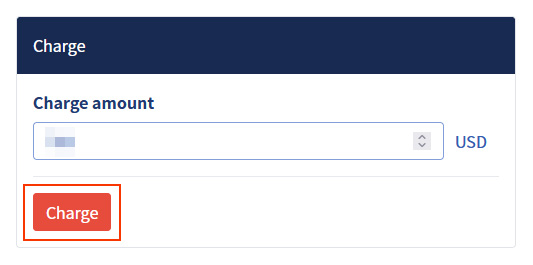 Click the "Charge" button to execute the charge.
Please refer to "How to check transaction history 1 (most recent transaction history) page" for how to check the charge history.
This is the end of Banking charge instructions.